Melissa is great to work with. She understands the needs of short and long range financial planning. She is able to articulate technical financial issues into fire chief and board language. She helped me develop financial documents and spreadsheets that were easily updated and allowed me to easily track
organizational priorities.
Kris Kazian, Fire Chief
Windsor Severance Fire Rescue

Melissa has been working with my organization for over a year, and I am thrilled with the progress we've made under her guidance. As a small nonprofit, we are unable to have an in-house CFO and we've struggled with our bookkeeping and accounting in the past. Melissa has helped us become financially efficient, and has designed new ways to streamline our processes and procedures for more reliable financial reporting. Melissa is dedicated, patient, responsive, and thorough; and her work has had a tremendous impact on our organization in a very short period of time.
Kasey Hill, Executive Director
Greater Tucson Leadership

Tomlinson Financial Group has become an integral part of the Tucson Metro Chamber's team. They've helped us improve and streamline processes and have restructured our financial systems to provide understandable and reliable financial reporting. Their expertise has been extremely helpful in collaborating with Chamber management to develop long-term financial strategies for spending, investing, and revenue generation. TFG truly delivers the cost efficient outsourced finance department experience and expertise that they promise while feeling like an integrated part of our team.
Amber Smith, President & CEO
Tucson Metro Chamber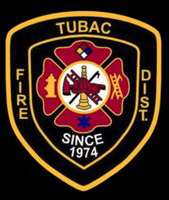 I've worked with Melissa for a few years and have been impressed with how she listens to our organization's goals and challenges to create solutions and strategies for our financial success.
Cheryl Horvath, Fire Chief
Tubac Fire District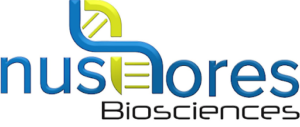 I can always count on CPA Melissa Tomlinson and her team to deliver excellence in all areas of financial management and accounting efforts on behalf of NuShores Biosciences. I have worked and taught with Melissa since 2013. She is a serious professional with high work ethic and abundant output. Her and her team's work is consistently accurate, thorough, timely and insightful. CPA Melissa provides guidance regarding our strategic financial management systems and anticipates our need for new systems. Everyone on the NuShores team values her support and professional assistance – she and her team are an integral part of our team. It is an honor to recommend CPA Melissa Tomlinson and Tomlinson Financial Group for financial management and accounting systems and services.
Sharon C. Ballard, CEO
NuShores Biosciences LLC

Shelby filled a very critical role for our organization. Her analysis and recommendations helped reframe the organizations financial structure allowing it to continue to receive funding. She also revamped the financial structure and reporting to ensure funders and board members could read and understand the monthly financials and tax returns.
Jennifer Lohse, Former Board Member
Diaper Bank of Southern Arizona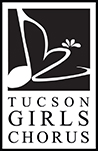 I've had the privilege to work with Melissa Tomlinson for three years. She is thorough, detailed oriented, knowledgeable in more than not-for-profit accounting and a true team player. I appreciate Melissa's ability to listen and to truly understand the core of our organization. She has helped put together our yearly budget in a successful strategic manner. When reporting Melissa understands her "audience" and provides the necessary information in different formats that are understood and help the board make educated decisions. I recommend Melissa wholeheartedly as her contributions to the Tucson Girls Chorus have transformed and moved our organization forward in very meaningful ways.
Marcela Molina, Executive Director
Tucson Girls Chorus